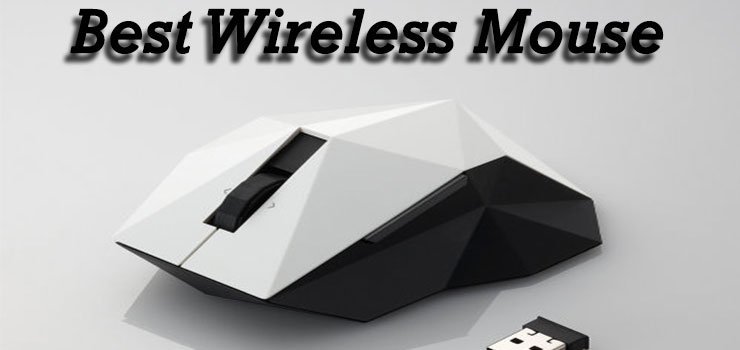 Sometimes desktop users choose wireless mouse over their wired relatives. It's mainly due to lacks of desk space. But the common problems they face wireless mouse are signal drops when mouse is idle, short coverage of range and DPI etc. So here I am going to present you best wireless mouse ready to be grabbed in 2018.
Best Wireless Mouse of 2018
1. Microsoft Sculpt Comfort

Microsoft Sculpt Comfort is specially made for windows 8. This mouse is designed for right-handed users. Microsoft introduced four way of scrolling left, right, up and down which is great for quickly navigating all of your projects with speed and efficiency. By pressing the blue Microsoft button we can switch between current app and the start screen, this feature is also work in windows 7, all over this is perfect mouse for regular use.
2. HP Eco Comfort

HP wireless mouse doing a great job in previous years. HP Eco Comfort mouse made for both left and right-handed users, its feels smooth, soft and comfortable in the hand. The rubber material on both sides gives you perfect control even after long time usage. On the top left side, there are two physical buttons which allow you to do different tasks like launched applications, zoom in and out, control volume and launched your favorite websites.
3. Lenovo N700

Lenovo N700 is a multimode mouse specially designed for windows 8. It connects through both USB dongle and system's Bluetooth. It has a touch-sensitive bar that is optimized for windows 8, as well as sensor-tracker for smooth tracking. It also has a laser pointer which is an awesome feature for those who give presentations on a regular basis and for those who use windows 8.
4. Microsoft Sculpt Ergonomic

Microsoft is one of the most popular company in the world. This Microsoft mouse is specially designed for preventing the pain of wrist and hand. You can easily access the start menu by just pressing the window button on the left side of the mouse which is great for windows users. As I mentioned above, Microsoft introducing four-way scrolling left, right, up and down with the help of this you can quickly navigate all of your projects.
5. Gigabyte FORCE M9 ICE

Gigabyte is a very popular company in the world. Gigabyte Force M9 is a beautiful mouse which gives you freedom of motion, it works very nice on a flat surface even it is glassy, in other words, it works almost on every surface. Easily fits in the hand, and let you adjust DPI (Dots per inch) at your fingertips with led indicator on the mouse. Gigabyte gives 2 Year of warranty, and its battery life is 9 months which is slightly nice.
6. Logitech Marathon M705

Logitech is doing work great, this Logitech mouse battery works up to 3 Years on one set of battery, which is incredibly great. Performance wise, it works perfect and runs smoothly. Scrolling is perfect, it scrolls web pages and documents in a single spin. Its laser sensor doesn't work on glass or mirror, but its work fines on other clean surfaces like wood, sofa and carpet.
7. Logitech M320

Logitech M320 is another great wireless mouse for windows users, it gives you extra comfort in your hand through curved grip made of soft rubber. With the advanced optical lens, you can enjoy more smooth scrolling, tracking and text selecting. It also compatible with Mac OS X and Linux operating system.
8. Gigabyte AIRE M73

Gigabyte Aire M73 is very responsive and easy to control, tracking and scrolling are also brilliant, scrolling wheel makes more comfortable when you scrolling web pages. This mouse is specially designed for right-handed users, rubber- like plastic panels on the both side of the mouse give comfort and grip. Two physical buttons on the right side of the mouse help to go backward and forward on the web pages.
9. HP X6000

This is a good mouse with an excellent design and good features. Features include Hyper-fast scrolling, its wireless range is awesome and you can use it on a Glass easily (because of HP's exact track technology). It provides you a firm grip due to its rubber sides and in case it stops working, (which I am sure it will not) it comes with a 2-year limited warranty.
10. Logitech M317

Logitech is a popular international company which develops and markets product like mouse, keyboard, microphones etc. Logitech M317 works perfectly with soft rubber grip in your hands even after long hour to use, easily text selection on the surface, scrolling also works smoothly. You can get a one-year battery life which is great. Logitech also gives you three-year warranty with it.