Google's Chromecast happens to be one of the best tools available in the market, especially for people who are into streaming media onto their TVs. After its first launch, the device has actually seen a lot of improvements, and has become a great one. In this article, we look at the best Chromecast apps.
1. Kodi
If you are looking for a great, open source media player for your Chromecast, look no further than Kodi as it happens to be one of our top picks. The good thing is that Kodi is completely open source and the development of this software is on the stronger side, so you really never run into any issues whatsoever. I can assure you that as far as the performance is concerned, Kodi is not going to disappoint you in any way possible.
2. Plex
For anyone who wants a great client server media player software, then Plex is the way to go. The reason why you should use it on Chromecast is rather simple; the device's main focus is to actually allow people to stream content from one device onto the other, and Plex being a software of the similar nature, it really goes well with how the Chromecast works. I can attest to the fact that both of these make a great pair as well. So, do use it
3. Netflix
I honestly don't think this one needs an introduction. Netflix has been one of the favourites when it comes to streaming, and ever since Chromecast has arrived on the scene, both of these are used together a lot. Needless to say, if you love watching content, then Netflix is the way to go, and you should definitely use it as well. Pair it with Chromecast, and you have the perfect duo that will give you the streaming experience unlike any other in the market
4. Google Home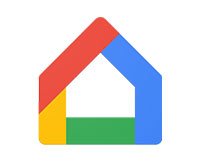 I think this goes without saying as Google Home fits really well with Chromecast. This is actually the case with almost every single Google app or hardware there is; they all belong in the same ecosystem and they also work really well. If you want a seamless experience too, then investing in a Chromecast, and then using it with Google Home is certainly the way to go. You will really love how both devices work in tandem, and make for a great experience for those who want to use them.
5. Spotify
For the longest time, Spotify has been the fan favourite of people who love streaming music. Considering how a large chunk of media consumption has moved towards streaming rather than downloading, Spotify plays a huge role. Users get an extensive list of music that they can play on Spotify, and the best part is that you can even save those tracks for offline listening. The only downside is that Spotify is not really available in all the countries, but if it is available in yours, then definitely check it out.
6. Pandora
Another great music streaming app on the list is Pandora; this app has been around for as far as I can remember and till this day, it serves as one of the best whenever it comes to streaming music. The fact that Pandora works really well in almost every single situation is something that one cannot deny. You can stream your music effortlessly based on the genres that you prefer, and you can even make your own playlists if you feel like it.
7. Solid Explorer
I know this is a very unlikely pair, but sometimes, you need to explore the files on your phone in order to be able to play them onto whatever device your Chromecast is connected to, and for that, I do not think I can name a better explorer than Solid Explorer. It has been on the top for some time now, and I can assure you that this works really well regardless of how many files you have stored on your phone.
8. Video Stream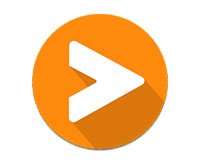 The last Chromecast app on our list is Video Stream, it is one of the most convenient apps as it allows you to stream local video files from your device onto your Chromecast, the best thing is that it lets you do that in 1080p, making your overall experience much, much better in the process. Video Stream has been around for some time, and works really well as well. So, you will certainly not run into any issues as far as the performance is concerned here.
Conclusion
All the apps mentioned above will make your Chromecast experience the best you possibly could have. Sure, you might have some other favourites, and I do not deny that, but add these onto your list as well, because they make everything about the Chromecast a treat to use.