If you are an Android user who is looking forward to using a good VPN, there are going to be several options available for you to choose from. You can get the Best Free VPN For Android as well; in this list, will look at the best VPNs for Android.
1. Opera Free VPN – Download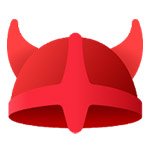 One of the things that I love about Opera the most is that it comes with a free VPN that you can switch on whenever you want. All you need to do is download Opera browser on your phone, and turn on the VPN. That is all, once the VPN is on, you can browse the internet knowing that all the information that you are accessing or sharing is going through safe channels, giving you a piece of mind that you probably wouldn't have.
2. Turbo VPN Unlimited Free VPN
The next in line is the Turbo VPN that is making rounds on the Google Play Store; I decided to check out the VPN after going through the heaps of positive reviews that have been on the Play Store, and so far, I have not been disappointed. While it may not give you as many features as you would want, it is still a respectable VPN that works without any issue, and on top of everything, the VPN is free as well.
3. Orbot VPN
If you are looking for a VPN that also offers you access to Tor, and you do not want to pay anything, then Orbot VPN is a definite one to have. Sure, the name might sound weird, but the good thing is that I have tested the VPN excessively, and it does work brilliantly with all the protocols of Tor, and you will not have any issues either.  All you need to do is to install it and set it up according to your needs.
4. Hotspot Shield Free VPN
Probably the most famous VPN there is in the market, in case you have not guessed it already, I am talking about the Hotspot Shield Free VPN. The VPN has been around for as long as I can remember, and the good thing is that it actually happens to be really good, and should serve you well if you want uninterrupted, and unadulterated access to the internet. Just the way it is meant to be, just install the VPN and get going.
5. Hideman IP
Hideman IP is another great free VPN that you can get for your Android device. Sure, it might not be the best VPN in the market, but it actually is pretty good, and I can assure you that your experience will not be tainted or anything. As a matter of fact, the VPN does not require any extra settings or whatever, you just need to download it, and grant it the permissions that it might ask, and you would be get after that. No weird settings whatsoever.
6. Super VPN Free
Super VPN Free is the VPN that does exactly what it says; firstly, it is free to download and use, and secondly, it is super-fast. Thankfully, speed is never an issue when you are using Super VPN. I am saying this because I have seen several VPNs that offer so many features but end up being average at best because of the speed, and that is never a good thing, because speed is very important when it comes to VPN, not even kidding.
7. VPN Master
Anyone who is searching the Play Store for good VPNs that are not all that technical and work just the way they are supposed to; VPN master is definitely the option that you should consider. It is an easy to use VPN, and apart from being easy, it provides you with all the necessary features you would want to be able to seamlessly connect to the secure internet and explore the internet the way you want to use. It is just that simple.
8. Betternet Free VPN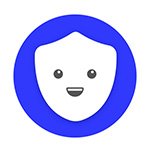 The last VPN on the list is the Betternet Free VPN, I like how the name is trying to tell the user that the internet is better when it is used with VPN, and while I fully agree with it, you need to understand that not all VPNs are good, because they can severely slow down the internet. The good thing about Betternet Free VPN is that there is no such thing there. The VPN is free to use, and does not slow down your browsing experience either, which is good.
Conclusion
After going through VPN after VPN on Google Play Store, I can only say that it was not an easy task. There were so many amazing VPNs, and at the same time, there were VPNs that were not any good, to a point where they did not even do the job properly.