Partition managers are important if you are looking to create partitions of your drive without losing all your essential data. The market is flooded with partition managers that aim to do the job but not all of them can. The list includes the best partition managers of 2018 for the readers.
1. EaseUS Partition Manager –

Download
For the longest time EaseUS partition Manager has been one of the best ones there are, and that too for all the right reasons. The partition manager makes it extremely easy for the user to create and manage partitions without losing your data. The partition manager even allows you to convert disks if you are having issues installing windows. So, yes, there are a lot of options available for people who need a great partition manager to use without any gimmicks.
2. AOMEI Partition – Download
If you are looking for a great partition manager that you will just have to install and start using the AOMEI partition is definitely the one you should go for. This no non-sense partition manager is among the best in the market, and offers a ton of options as far as managing your partitions is concerned. You can do it all without the risk of losing your data, which makes it a definite fan favorite for majority of people.
3. Mini tool partition wizard – Download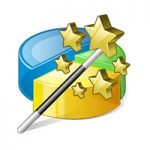 If you are looking for a partition manager that does not take a lot of space in your hard drive, and can be installed without running into any hassles, then the Mini tool partition wizard is something that you might want to try out. This is a very simple and easy to use partition manager that has made the job much easier for me, and allowed me to manage and create partitions without running into any issue whatsoever. A great choice.
4. Paragon partition Manager – Download
In a market flooded with partition manager, it is becoming harder and harder for the good ones to stand their ground, and equally important as well. Thankfully, the Paragon partition manager does just that by offering loads of features that are easy to use, and do not cause any confusion, because that is a common complaint that I have heard about many of the managers in the market. You can use it without running into any issues whatsoever.
5. Macrorit Disk Partition Expert – Download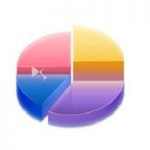 I am nearly done with my list of the best partition managers, and Macrorit is one that I would definitely recommend thanks to the fact that it nearly saved me from deleting all of my data while I was installing Windows. Otherwise I would have lost important files that are nearly irreplaceable, so if it is a great partition manager you are looking for, the Macrorit Disk Partition expert is the one you should definitely go for thanks to the features you get.
6. Active Partition Manager – Download
The last partition manager on the list is the Active Parition manager that has earned its name for being one of the simplest and easiest to use partition managers on the list. It is so simple, and self-explanatory that the user can just install it and start using it without the need to go through heaps of tutorials that can confuse you even further. This is a common issue plaguing several partition managers that I have seen on the internet.
Conclusion
There you go, some of the best partition managers tested, and reviewed for your ease of access. Using these partition managers is really easy, and I can assure you that you will not run into any issues either. Just install them as per your convenience and you would be good to go.