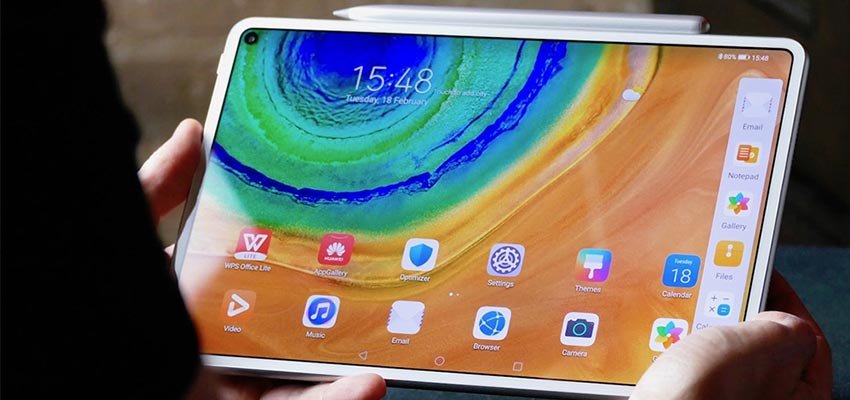 It should not come as a surprise that Huawei has come a long way as far as a tech company is concerned.
Despite having several hurdles coming in the way, the company has still managed to become one of the best at what they do, and this is what sets Huawei apart.
We have decided that we are going to take a look at some of the best gadgets that Huawei has released over the recent period.
These gadgets are going to range from smartphones, laptops, headphones and even wearables. So, let's not waste time and start having a look.
1. HUAWEI Mate X2
Huawei knocked it out of the park with the Mate X2, it was the company's second attempt at a foldable device.
After spending some time with it, calling the phone the best foldable smartphone was the right thing to do because it was.
The phone has gorgeous looking displays and carried some subtle and significant design improvements over the original.
Not just that, Huawei improved the cameras drastically, too.
The Huawei Mate X2 also brought one of the best performance and battery life that you could want in a foldable smartphone, completing the entire package.
Sadly, with so many good things about it, there were a few downsides, too.
For starters, this is perhaps one of the more expensive foldable devices but ends up justifying what you are paying for it.
The availability, however, is not as wide, since the phone is not available in multiple regions.
You are also not getting any Google apps or services, which ends up limiting the phone's overall functionality.
Overall, the HUAWEI Mate X2 makes up for an excellent foldable smartphone.
If you are living in a region where the device is available and you are not inclined on using Google apps and services, then buying the Mate X2 is a no brainer as it is going to serve you as a great overall device.
Things I Liked
The Mate X2 offers some of the best screens.
Greatly improved design over the predecessor.
The cameras are excellent for a foldable.
Solid performance and impressive battery life.
Things I Did Not Like
Cannot be bought easily.
No Google apps or services.
2. MateBook X Pro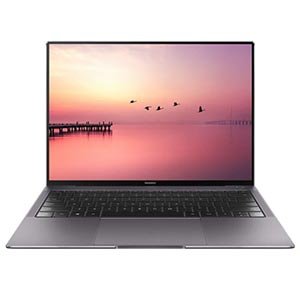 When Huawei came out with the MateBook X Pro, it had a lot to prove. A mobile-first company finally releasing a note that does not have an Apple stamped on the back.
It surely raised a lot of eyebrows but at the same time, a lot of people, including myself were looking forward to seeing this notebook.
Why? Well, the market for thin, light, and premium Windows-based laptops at that time was not as massive as you may have thought.
So, having the MateBook X Pro on the scene just made all the more sense.
With that said, there is a lot of right with the MateBook X Pro; for starters, the odd 3:2 aspect ratio looks great, and the display itself is bright with vivid colours and excellent saturation across the board.
If you want to go for media consumption or photo editing work on the MateBook, you will have a great time.
Not just that, Huawei has also worked on making the touchpad on the MateBook, and the keyboard adds another level of a good experience for anyone who is looking to use the laptop for what it is meant for.
The battery life also keeps up, and Huawei has made sure to use high-speed SSD within the MateBook, making it an excellent offering.
Honestly, the only problem here is that you are not getting as many ports, but a dongle can always solve that for you.
Things I Liked
Excellent display.
Great keyboard and touchpad.
Lasting battery life.
Speedy SSD.
Things I Did Not Like
There are not a lot of ports available.
3. MatePad Pro 5G
Huawei's resilience to stay in the market and keep releasing good offerings is something to be lauded.
Despite all the hardships, the company has still managed to stay at the top of its game and continued to release some great devices, the MatePad Pro 5G is just that and more.
Huawei released this tablet to take on the iPad and ended up making one of the best Android tablets in the market.
Granted, you are still facing some of the usual Huawei tropes but overall, you are getting an excellent tablet.
For starters, the design is premium across the board and the tablet has one of the best battery life that you can wish for.
Not just that, this is one of the more affordable Android tablets available in the market that does not cut corners.
If you are already tied into the Huawei ecosystem, this would make up for an excellent tablet as it complements everything perfect.
Sadly, the only issues I have here is the lack of proper apps, because being a Google user through and through, having Google apps is important not just for me but for a lot of other people, as well.
Overall, the MatePad Pro 5G makes up for a great offering if you are okay with the lack of Google apps or some accessories.
Things I Liked
One of the best designs.
Great overall battery life.
Good for existing Huawei users.
Things I Did Not Like
Lack of useful and interesting apps.
4. HUAWEI WATCH GT 2 Pro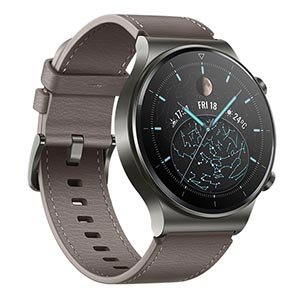 I am not into smartwatches and I have always been vocal about that. However, it cannot be denied that smartwatches have come a long way, and Huawei is no denying that, either.
The Watch GT 2 Pro by Huawei is by far one of my favourite smartwatches because it looks like a traditional watch, and being a watch enthusiast, that is what I want.
The thing I love about Huawei the most is that despite knowing their limitations, they still manage to outdo themselves every single time.
With that said, the Huawei Watch GT 2 Pro is perhaps one of the most premium smartwatches that I have used that is not an Apple Watch.
Granted, it might not be for everyone but if the design and build quality is something you want, this one takes the cake.
But there is more, of course. You are getting an amazing battery life that can last you anywhere from 10 to up to 14 days on a single charge and the watch also brings Qi wireless charging if you wish to top it off in a jiffy.
Sadly, all good things must come to an end and the same is the case with the HUAWEI WATCH GT 2 Pro. There is a severe lack for 3rd party apps, and the interactions cannot be interacted with.
Things I Liked
The design is premium across the board.
Looks like an actual timepiece.
Up to 14-day battery life.
Qi wireless charging is simple and convenient.
Things I Did Not Like
No support for 3rd party apps.
5. HUAWEI FreeBuds Pro
The last Huawei offering that we are featuring on this roundup is the HUAWEI FreeBuds Pro.
The market for truly wireless earbuds exploded ever since the release of the original AirPods and after that, we kept seeing more and more renditions from manufacturers around the world.
The HUAWEI FreeBuds Pro is built around a unique design language that remains functional without being obnoxious and does not come in the way as far as the overall user experience is concerned.
The FreeBuds do offer some pretty great on-device controls that you can use without any issues.
The voice calling functionality on the FreeBuds Pro is excellent, to say the least. If you are looking for something that sounds good, these do get the job done.
Honestly, I cannot seem to find something that I do not like about these FreeBuds.
However, I would mention that you are not going to get any iOS app support. S
o, you are limited to Android device as far as the complete functionality is concerned.
Overall, the HUAWEI FreeBuds Pro make up for good true wireless earbuds if you are looking for a good experience.
They might not be the best but if you are looking for something on Huawei's ecosystem, these do make up for a great offering that you can spend your money on without having to run into issues later.
Things I Liked
Great sound quality.
Clever design.
Intuitive controls.
Things I Did Not Like
Conclusion
While things might not be looking good for Huawei as far as the future is concerned, it goes without saying that the company's need for evolving is not ending.
All the products that we have reviewed here show that the company knows what they are doing and they constantly strive for creating something better regardless of the circumstances that are thrown at them.
With that said, all the Huawei gadgets that we have listed here can be bought right away, so if you are looking to get your hands on some groundbreaking tech, now is the time.
More Articles: