If you are looking to enhance your internet experience, and make it more secure, then using a good VPN is the way to go. In this article, we are going to be looking at the best free VPN for Windows PC, considering how many people get confused when it comes to choosing.
1. Tunnel Bear – Download
The first one on the list is Tunnel Bear, undoubtedly one of the most popular VPNs available on the market. Tunnel Bear can be used as a free version, but if you want the best possible experience, they have paid plans that are well within the budget of everyone.
The VPN is also really good with resource management so you will not have to worry about your computer slowing down, or your internet taking a hit. All in all, Tunnel Bear is the way forward for anyone who is in search of a great VPN that will work in every possible situation, and will certainly not create issues.
Zenmate is another great VPN that you can download right away; most of the feature on Zenmate are completely free for everyone to use, but if you want, the paid version will grant you more features as well as access to a lot more servers that you can then access to.
Zenmate is also a very secure VPN, ensuring that the user remains protected throughout the sessions. So much so that many people have decided to use Zenmate as their primary VPN as well. AS someone who has been using Zenmate for the better part of a year, I can say that it is definitely among my favourite VPNs out on the internet.
I was not familiar with Windsribe as much as I was with some of the other options on the list, so my expectations in the start were almost next to none.  However, after using it thoroughly on my laptop and my PC, I was pleasantly surprised about just how good this VPN was
The VPN is available on almost every platform there is, and even if you do not feel like downloading the full software suite, you can simply go ahead and download the browser extension and that will work just as well. Simply put, Windscribe is a great VPN that you should definitely consider if you are looking for one.
4. Hotspot Shield – Download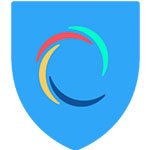 Probably one of the oldest VPNs in the market, Hotspot Shield has been around for some time now; although the VPN once found itself in hot waters, it was cleared of any suspicions and went to become one of the most popular, and highly sought after VPNs in the market.
Much like the rest, Hotspot Shield is available on multiple platforms, and can be used as a free VPN, or a paid one should you want to go for that. I really admire just how good Hotspot Shield is when it comes to surfing the internet safely and securely; considering just how important internet security has become these days.
5. Express VPN – Download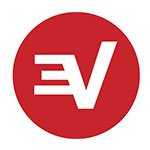 I remember a friend telling me that I can play this game I bought on Steam earlier if I just use Express VPN, change my location, and unpack the game. Although I do not endorse that because it can get your account banned, I will say that I tested the Express VPN the same year for some other purpose, and found it to be one of the best VPNs in the market.
I love the fact that the VPN market is moving forward and ensuring that their VPNs are basically available on every platform possible, making it much simpler for the users who just want to have a good experience.
For those who do not know, Speedify is more than just a VPN providing company. As a matter of fact, VPN is just one thing that they are known for providing, and they have so much more to offer. For starters, they have a program that can combine your Wi-Fi with your cellular data, speeding things up drastically.
However, their VPN is what I am most interested in, because they combine the best possible options you can find into one package. The VPN is easy to setup and install, and even easier to use. They provide VPN for almost every platform, so you do not have to worry about running out of choices.
7. Proton Free VPN – Download 
I am almost done with the list of the best free VPNs, but I still have to look at Proton Free VPN and one more. This one came to me while I was searching for good VPNs. This one focuses on security, and ensures that the users get the best possible results from it. As with many users, you might want the VPN for a temporary time period, but it is still better to be secure than to be sorry.
Proton Free VPN offers high speed connectivity with a plethora of servers that you can connect to without having any issues whatsoever. You should try it out.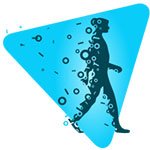 Hide Me markets itself as the world's fastest VPN; and that statement alone is enough to turn heads. I quickly decided to give it a try, and I have to say that while it might not be the fastest VPN in the world, it is actually more than enough to make people have a great experience.
Establishing connection was as quick as it could be, and there were no delays or timeouts in connections either. This makes Hide Me VPN one of the best there is, and definitely one of the fastest, if not the fastest ones in the market. Something you should definitely try out if you are looking for good options.
Conclusion
For many people using VPN has become an absolute essential, so much so that they cannot use the internet without VPN. Keeping that in mind, you need to know that a good VPN is a must because a no-name VPN can harm your computer in more ways than it can solve your issues.